Khuram Shaikh murder: Brother visiting Sri Lanka
Posted by Editor on March 6, 2013 - 3:38 pm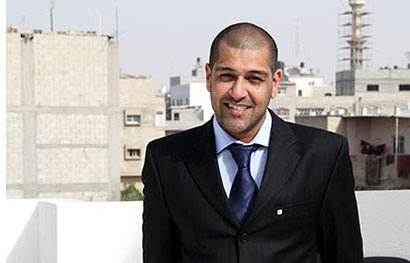 The brother of a Rochdale man who was murdered in Sri Lanka is visiting the country with the town's MP Simon Danczuk to press the authorities for further investigation of the case.
Khuram Shaikh, 32, a Red Cross worker from Milnrow, was shot and stabbed on Christmas Day 2011.
Eight people, including a Sri Lankan politician, were arrested and bailed in November. They all deny the charges.
The Sri Lankan government said it strongly condemned the killing.
Mr Danczuk will be accompanied by Mr Shaikh's brother, Nasir, who has been campaigning for the killers to be brought to justice.
'Severe and brutal'
Mr Danczuk said he was concerned about political interference as one of the suspects is a local politician who is "very well connected to the Sri Lankan president".
Khuram Shaikh, who graduated from Salford University, had been working in Gaza for the Red Cross, fitting prosthetics limbs.
He was shot and stabbed when he and his Russian girlfriend, Victoria Aleksandrovna Tkacheva, were attacked while on holiday in the resort of Tangalle.
He had been trying to break up a fight in the hotel bar.
Mr Shaikh said: "This is a severe and brutal attack that's happened to my brother, but it could have happened to anyone.
"He had a great character and always put others before himself."
In a statement, the Sri Lanka High Commission said: "The government of Sri Lanka is committed to prosecute the persons responsible, and has made every endeavour to initiate criminal proceedings.
"A report relating to DNA evidence is awaited and all arrangements have been made to commence proceedings upon receipt of the same." (BBC)
Latest Headlines in Sri Lanka