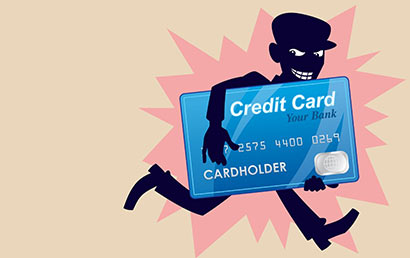 – By Walter Jayawardhana –
A fraud of duplicating  Bank cards and robbing customers of  their deposits in their accounts very similar  to what was practiced by the LTTE sympathizers at London petrol stations where customers used to buy using their credit cards has been detected in the Tamil Nadu city of Madurai recently according to police reports there.
An alleged fraudster, charged with robbing around Rs 10 lakh from ATMs using fake cards, was arrested in Tamil Nadu on February 5 . Over 200 fake credit cards and equipment, including a skimmer used to create the duplicate cards, and Rs 1.32 lakh in cash were seized from the accused, identified as Thirumalai (37), Gopalakrishnan (38) of Vishal Nagar in Koodal Pudur and Balamurugan (28) and Kalidas alias Abraham (37) from Vilangudi,the report said.
The New Indian Express reporting the story quoting police sources said the gang would obtain the account details and photographs of actual customers by placing a skimmer machine at the slot meant for inserting the card. " Later, with the help of the details recorded in the skimmer they would create fake cards. Of the quartet, Thirumalai was the one who made the fake cards. His accomplice Kalidas had been arrested in connection with a similar case registered in Mumbai in 2008, the police said, adding that he used to work with foreign nationals involved in the racket.  Following his arrest by the Mumbai police, it was Thirumalai who helped Kalidas obtain a bail."
"Kalidas then joined hands with Thirumalai, who at that point was in a financial mess, helping him lead a lavish lifestyle using his know-how in the fake card industry to swindle money from banks. Over time, he also taught Thirumalai the tricks of the trade. Thirumalai in turn roped in his sister's husband Gopalakrishnan and his friend Balamurugan.
It was a complaint from a professor working in Virudhunagar that proved to the gang's undoing. His suspicion was aroused when he received a message from his bank stating that he had withdrawn Rs 27,000 from an ATM at Vadipatti, even though he had not made any such withdrawal that day.
The professor then rushed to the nearest ATM centre, withdrew Rs 100 to prove that the bank account was his and submitted a complaint to the bank. Bank officials in turn forwarded the complaint to Superintendent of Police V Balakrishnan, who formed a special team to investigate into the complaint.
While going through the CCTV footage at the ATM, the team noticed a particular man frequently withdrawing cash from the ATMs using different cards. The man was then identified as Balamurugan and arrested.  During inquiry, Balamurugan spilled the beans leading to the arrest of his accomplices
"They put the cell phone on the video mode to continuously record the PIN number of the cardholders. The recorded details were matched with those obtained from the skimmer and uploaded onto a computer," the police said."