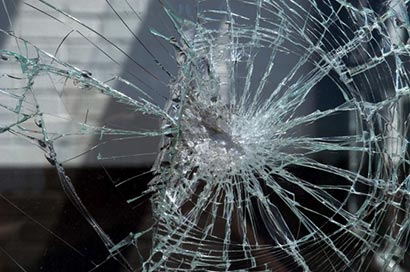 With the atmosphere remaining surcharged in Tamil Nadu over the Sri Lankan Tamils issue, members of some pro-Tamil outfits today hurled stones at the office of Mihin Lanka, a budget airline based in Colombo office in Madurai, India, police said.
Activists belonging to pro-Tamil organisations including Aathi Thamizhar Peravai and Naam Tamizhar Iyakkam earlier blocked the road demanding that the Union Government vote against Sri Lanka at the United Nations Human Rights Council (UNHRC) meeting in Geneva, officials said.
The glass windows of the office, located in a city hotel, were damaged, and further inquiry was on, police said, adding, 30 people have been arrested.
Members of the Aathi Thamizhar Peravai also attempted to block trains at the railway junction here, but were detained by police.
Yesterday, about 40 students of a government law college here allegedly damaged a party flag post and notice board of Janata Party office here, protesting its chief Subramanian Swamy's recent meeting with the Lankan President, PTI reports.