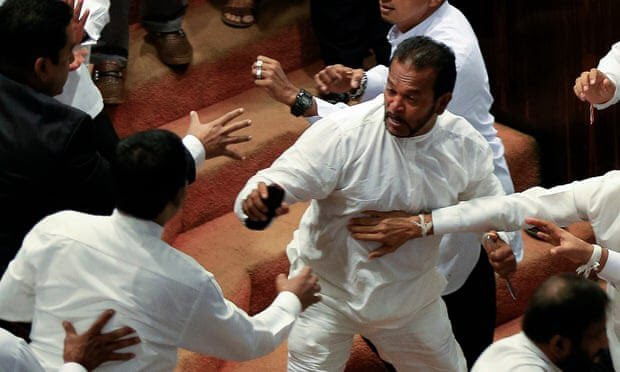 Parliamentarian Indika Anurudhdha lodged a complaint, with the Parliament Police, that MPs Ranjan Ramanayake and Palitha Thewarapperuma carried knives, when violence erupted in the House yesterday (15) and had threatened saying, "I will kill you if you step forward".
Minister Johnston Fernando commenting on the complaint said they suspect a conspiracy as why should MPs had entered Parliament with knives, when appointed Premier Mahinda Rajapaksa was present in the House.
He further said even photographs clearly showed that even when violence erupted in the House, these MPs had knives in their hands.
He said bringing weapons into the House poses a serious threat to the security of MPs.
He inquired as to how these weapons were brought into the House without being noticed.
(Source: Ceylon Today)