KP urges Diaspora to stop campaign
Posted by Editor on August 5, 2011 - 9:32 am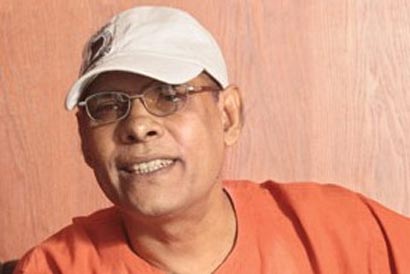 Chief arms procurer of the LTTE KP yesterday called on the Tamil Diaspora to stop their campaign that provokes anger and hatred.
Kumaran Pathmanathan, the former chief arms procurer now heads the North East Rehabilitation and Development Organisation (NERDO)
"I think talking about Channel 4 as a means of revenge is absurd. I plead to the Tamil Diaspora to stop their campaign that provokes anger and hatred. They have to know the reality. We must live in peace," he said in an interview with the Daily Mirror in Mullaitivu.
"There are different groups amongst them. They (The Diaspora) are in dark. They are completely ignorant and gullible. They believe Prabhakaran is alive and an armed struggle is to start soon.
"Some Tamil Nadu politicians and a section of Tamil Diaspora are spearheading this campaign of falsehood to hoodwink the expatriates.
"I call upon the Tamil Diaspora to see about our people living in poverty. Have these extremists and those who are in the forefront of a vicious campaign against the government done anything for these people or children? It is a clear case of duplicity when they say they are speaking for the society while doing nothing to mitigate the suffering of these children."
Mr. Pathmanathan met the Daily Mirror at an orphanage run by the NERDO in Muththaiyankattu in Mullaitivu.
When asked about the role of India in formulating a political solution in Sri Lanka he said:  "This is an internal problem. We are blundering again and again. We run to India for everything. This is a historical blunder.
"I think, the majority of the people have a fear. We must understand this. There are ten million Sinhalese in Sri Lanka while 60 million Tamils are in Tamil Nadu. They are afraid that the Tamils in Tamil Nadu could overrun Sri Lanka. We should not fuel this fear. We should not run to India complaining over minor matters. In Tamil Nadu people like Seeman, Vaiko, and Nedumaran make fiery speeches that can provoke the majority.
This should be stopped. "India is doing its maximum. India would not go further than this and propose a solution. So this should be understood by the responsible people."  (By A.P. Mathan in Mullaitivu)
Courtesy: DM Online
Latest Headlines in Sri Lanka