Terrorism Risk Index 2011: Sri Lanka safer than UK
Posted by Editor on August 4, 2011 - 9:16 am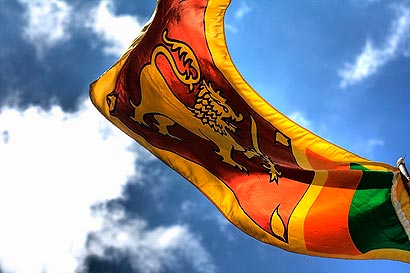 Britain is now at greater risk from terrorist attacks than Sri Lanka, according to research. The heightened threat in Northern Ireland has resulted in the UK being ranked higher than the US, France, Spain, China and Sri Lanka in the Terrorism Risk Index compiled by UK analysts Maplecroft.
The index, setting out which countries are considered most likely to suffer an attack, was topped by Somalia, followed by Pakistan, Iraq, Afghanistan and the new nation of South Sudan, with Britain in 38th place.
Analysis of the data revealed that the number of terrorist attacks worldwide in 2010-11 shot up by about 15% on the previous year to 11,954, although the number of people killed fell 7% to 14,478.
Researchers also found incidents of terrorism in Afghanistan increased by more than 50% to 3,470 in 2010-11, a trend that will concern the Nato coalition as it seeks to reduce troop numbers and hand over security to Afghan forces.
Britain was judged to be at "medium risk" of an attack, and ranked above "low risk" countries including Spain (53rd), the US (61st) and Germany (62nd).
The analysts recorded 26 terrorist attacks in the UK between April 2010 and March 2011 – all but one of them in Northern Ireland – although they did not cause any deaths.
Last year, when the results were calculated using a slightly different methodology, the UK was ranked 47th, behind both the US (33rd) and France (44th).
Norway was considered "low risk" and ranked 112th out of the 197 countries assessed in the Terrorism Risk Index, which did not take into account the Oslo and Utoya Island attacks carried out by right-wing extremist Anders Behring Breivik on July 22.
Courtesy: Ada Derana
Latest Headlines in Sri Lanka