Krishna to visit Sri Lanka
Posted by Editor on November 18, 2010 - 6:28 am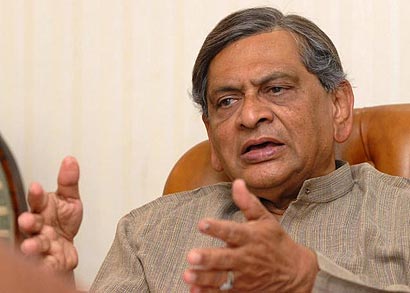 COLOMBO: External Affairs Minister S.M. Krishna is scheduled to make an official visit to Sri Lanka from November 25 to 27 for bilateral talks.
According to diplomatic sources, the focus of the would be rehabilitation of the nearly three lakh Tamil civilians displaced during the war between the LTTE and Sri Lankan forces and the need to move beyond resettlement and towards a political solution to the ethnic conflict.
India has been involved in a big way in resettlement and rehabilitation of the displaced civilians and reconstruction in the war ravaged Northern Province.
Besides revival of the destroyed railway lines and roads, India is helping Colombo upgrade the KKS port and Palali airport in the Jaffna Peninsula.
Besides calling on Sri Lankan President Mahinda Rajapaksa, Mr. Krishna will inaugurate the Indian consulates in Jaffna and Hambantota. They are in addition to the existing Consulate at Kandy to cater to the Indian-origin Tamils in the tea estates.
Ahead of the visit, a memorandum of understanding has been signed for a pilot project for construction of 1,000 houses for internally displaced persons (IDPs) in Northern Sri Lanka.
The MoU is a follow up to a commitment made by India to construct 50,000 houses for IDP rehabilitation during Mr. Rajapaksa's visit to India in June.
Courtesy: The Hindu
Latest Headlines in Sri Lanka