LANKA POST inaugural ceremony
Posted by Editor on May 16, 2012 - 6:18 am
American Sri Lankan Foundation (ASLF) recently launched 'LANKA POST' newspaper in New York City, USA. The inaugural ceremony was held at the Permanent Mission of Sri Lanka to the United Nations in New York, USA, on 28th April 2012 with the presence of Ambassador Dr. Palitha T.B. Kohona and Deputy Permanent Representative, Ambassador Major General Shavendra Silva. The first copy of the first issue of 'LANKA POST' newspaper was bestowed to Rev. Kurunegodada Piyathissa, chief monk of New York Buddhist Temple, by the LANKA POST editorial team. The distribution ceremony of the newspaper was held at the Sri Lankan New Year festival organized by the Sri Lankan Association of New York in Staten Island on 29th April 2012.
LANKA POST is a Sinhala / English language tabloid newspaper catering to Sri Lankan expat community in the USA. Lanka Post is also the first FREE circulated Sri Lankan newspaper in the USA. As one of the most read and respected multicultural newspapers in the USA, Lanka Post prints 3,000 copies, the largest readership in Sinhala/ English language for the Sri Lankan Community living in the USA. Lanka Post is also distributed in parts of Canada and UK.
LANKA POST covers a wide range of topics. The paper covers Sri Lanka's current affairs, politics,
sports, food, business news, entertainment news, global and regional news, travel and tourism, health and medical, legal issues, profiles of famous Sri Lankans and Sri Lankans living in the American community, and much more.
LANKA POST offers three major options for its readers. Print, Online & Social Media provide a
better and wide access of the paper for the customers. Therefore Lanka Post print & online versions strive to have the largest global readership for the expatriate Sri Lankan community.
On the first issue of LANKA POST the editorial explains the purpose of the paper stating that "LANKA POST newspaper is set in motion for the purpose of providing community information and support for the individuals who live far away from Sri Lanka and their beloved families. We hope to create a platform to communicate among the Sri Lankan community in the United States through this newspaper. We believe that the accomplishment of a national, devotional and social role is our responsibility through this new paper, by leading towards different aspects such as economics, social, religious, politics, education and the arts. We believe that if this new paper provides our readers with news, views and entertainment, satisfaction will be the climax of this task."
LANKA POST is a monthly newspaper published by American Sri Lankan Foundation, 1 Edgar Terrace, Staten Island, NY 10301, USA under the supervision and guidance of Ven. Athkandawaka Saddhajeewa  (B.A (Hon), M.S.Sc. M.Phil, P.G.D.E). The editorial team of Lanka Post consists of Namal Kuruppu, Susantha Pinto, Geethani Kiriella (B.F.A, M.F.A), Upali Kiriella  (B.Com), Amila Wijegunaratne (B.Sc Hon, MSD)
LANKA POST newspaper is distributed free of charge and available in Sri Lankans Restaurants, Grocery stores, community events and community places such as Temples, Sunday schools. Online version of the paper is available on www.lankapostusa.com .
LANKA POST team
American Sri Lankan Foundation
No 1 Edgar terrace, 2FL, Staten Island, NY 10301, USA
Tel: +1 917 400 6265
Email: lankapostusa@gmail.com, sales@lankapostusa.com
www.lankapostusa.com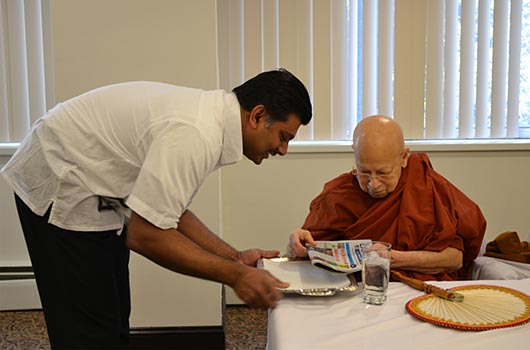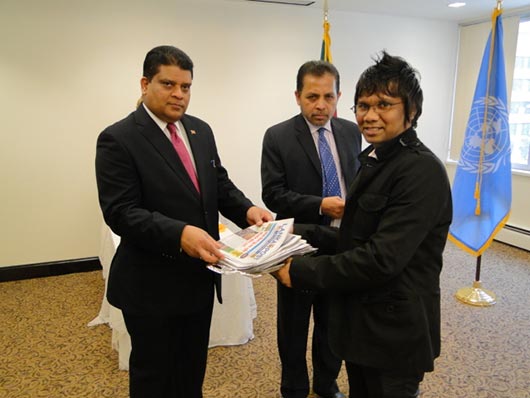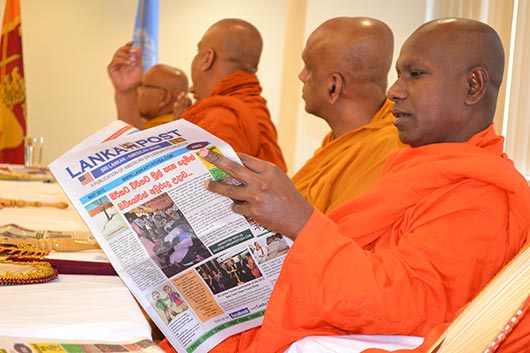 Latest Headlines in Sri Lanka