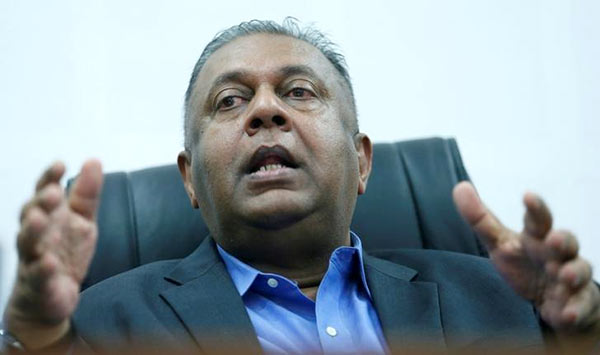 Finance and Mass Media Minister Mangala Samaraweera has instructed the CID to initiate an investigation into a fake letter that is currently circulating on social media, under his name.
The Minister's Media Secretary Asitha Rajapakse told the Daily News that Minister Samaraweera had requested the head of the CID Senior DIG Ravi Seneviratne to hold an investigation to apprehend the conspirators behind this campaign.
The letter dated February 02, 2018 is addressed to Mr. T.R. Balu of the British Tamil Forum and bears Minister Mangala Samaraweera's signature.
Samaraweera, was the former Minister of Foreign Affairs, and was appointed as the Minister of Finance and Mass Media following a Cabinet reshuffle last May.
Meanwhile, taking up the matter of the letter on Twitter, Deputy Minister Harsha de Silva noted; "Sri Lanka Police will track down these criminals creating chaos merely for the Local Government elections. They will be punished."
The fake letter bears the date February 02, 2018, whereas the incident involving Minister Counsellor (Defence) attached to the Sri Lanka High Commission in London, Brigadier Priyanka Fernando, took place on February 04, 2018.
Therefore, the CID will conduct investigations to determine who was behind the circulation of this letter, if the letterhead used is a fake, or, one obtained from the Foreign Ministry, and, who forged the minister's signature etc.
(Source: Daily News – By Camelia Nathaniel)