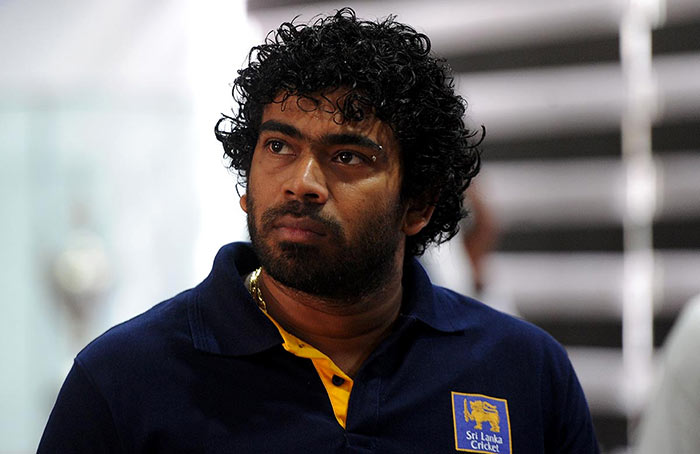 Sri Lanka speedster Lasith Malinga has hinted at possible retirement, saying that he is mentally done with international cricket now that his eventful IPL career is over.
Malinga was on Wednesday appointed as bowling mentor of Mumbai Indians. The Sri Lankan has been at the core of Mumbai Indians winning combinations in the last decade, but went unsold at the IPL auction recently.
"Mentally, I am over with playing cricket. I don't think I will play international cricket again. I am planning to announce my retirement soon," Malinga said during an interaction on the sidelines of the St Moritz Ice Cricket Challenge here.
"I have not spoken to Sri Lanka Cricket (SLC) but once I go back, I will have to again go through domestic grind, see how my body responds. But now as my IPL career is also over, and I am starting a new chapter with Mumbai Indians, I might not play again," he added.
Malinga knows it would be tough not to play in front of a capacity Wankhede Stadium crowd wearing the Mumbai Indians blue jersey, but admitted that in his heart he knew that his time was up.
"Everyone gets that signal. Even the great Wasim Akram knew when his time was up," he said. "I was not surprised at their decision not to have retained me. I had 10 very good years with the Mumbai Indians and I achieved a lot. But this year, the owners spoke to me and told me about their vision going forward. They wanted to create a good team for the next three years. I also understand that my time in competitive cricket is over now."
The Sri Lankan slinger said he is looking forward to the new chapter of his life as a mentor. "I am 34-years-old and not getting any younger. And I feel this is the right time to make a career move. Mumbai Indians had the mentorship role in mind and I am happy to start a new innings," said Malinga, who has a record 331 T20 wickets across 248 games (international plus franchise).
"My job as a mentor will now give me an opportunity to guide the next crop of fast bowlers. I will pass on my knowledge to them and also it will be an opportunity to assess myself in the coaching arena," he further added.
Malinga acknowledged the emergence of Jasprit Bumrah in Mumbai Indians outfit.
"Bumrah has emerged as a great death bowler. He has the skill sets which I also had – bowling at the death overs under pressure. For that you need a different temperament as IPL is a high-pressure tournament," he said.
"What makes me even more proud is the fact that he has transformed his IPL success into international cricket. I was so happy to see him perform so well in South Africa. His biggest quality is the ability to be consistent."
(PTI)