LTTE stamps in Norway
Posted by Editor on February 6, 2012 - 7:46 am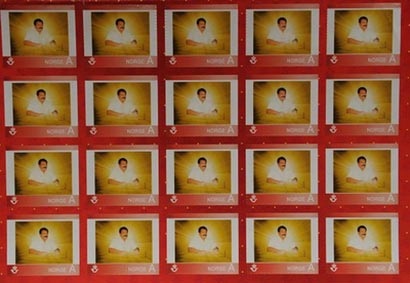 Steps will be taken to prevent the circulation of LTTE propaganda stamps in Norway, Spokesperson for the Ministry of External Affairs told Ceylon Today.
"We have come across similar situations in Canada, London and France where personalized LTTE stamps were issued by mail services," he said.
"In those cases we were able to convince the authorities that these were all propaganda stamps that glorified people who have taken up arms and committed terrorism in Sri Lanka," he added.
In previous cases, relevant authorities cancelled or restricted the issuance of stamps whilst taking note of the concerns of the Sri Lankan Government and have hence taken action to cancel all the stamps.
Stamps featuring Velupillai Prabhakaran, the Tamil Eelam flag and symbols of the LTTE were released in front of the Norwegian Parliament on Saturday by Jeyasri Balasubramaniam, a representative of the Eelam Tamils in Norway.
Courtesy: Ceylon Today
Latest Headlines in Sri Lanka