Madam 'Jeena' to be indicted
Posted by Editor on January 1, 2011 - 10:33 am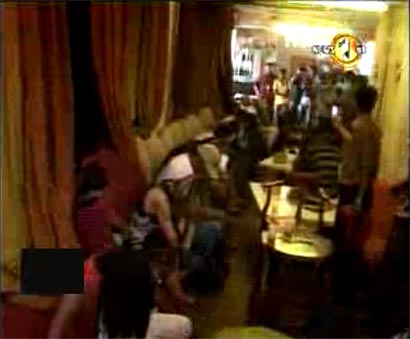 The Attorney General is expected to indict the wealthy woman known as Madam 'Jeena' who ran a star-class brothel in the heart of Colombo, on charges of prostitution and human trafficking.
The key suspect Rosemary Felicia Perera also known as 'Madam Jeena' who was evading arrest in another case was arrested by a special police team at a brothel in a shopping complex in Kollupitiya.
The suspect had kept away from inquiries at the Fort Magistrate's Court and the Colombo High Court over similar charges.
A police team lead by Corruption Prevention Unit OIC SI Janaka de Silva had arrested the main suspect, her aides and 15 women used as sex workers comprising of locals and foreigners. The foreign women were from Uzbekistan and China.
Felicia Perera is to be charged with human trafficking and procuring, while the others will be charged for aiding and abetting to commit the offence.
Meanwhile Colombo High Court Judge Deepali Wijesundara released two Uzbekistan women. Senior State Counsel Dileepa Peiries appeared for the prosecution. (Susitha R. Fernando)
Source: DM Online
Latest Headlines in Sri Lanka