Maha Sangha requests all Muslim political leaders to take up duties again
Posted by Editor on June 5, 2019 - 9:17 pm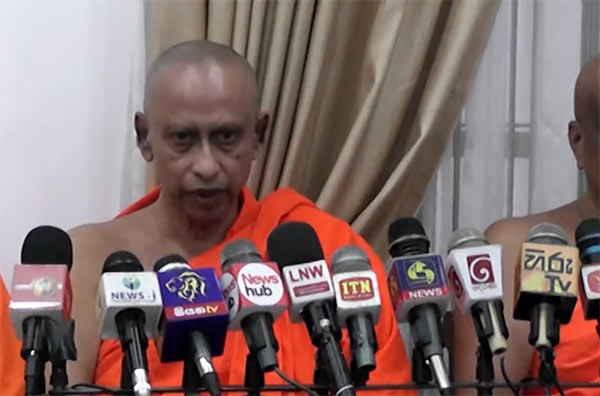 The Maha Sangha of all Buddhist Chapters has requested all Muslim political leaders to take up their official responsibilities once again.
Speaking to media, Malwathu Anunayake Venerable Rajakeeya Panditha Niyangoda Vijithasiri Thera said the special attention of the Maha Sangha had been paid to the crisis situation in the country.
"We inform all who resigned from their ministerial posts to accept their own responsibilities and fulfil their duties. If there is any important personality, a minister or a politician who has allegations against them, they should report to law enforcement agencies. We have no hatred or animosity towards the Muslims who are living in harmony with other communities in the country. We have to understand this situation," the prelate said.
Latest Headlines in Sri Lanka