Mahinda Rajapaksa says attack on Sri Lankan envoy was against government
Posted by Editor on September 6, 2016 - 8:18 am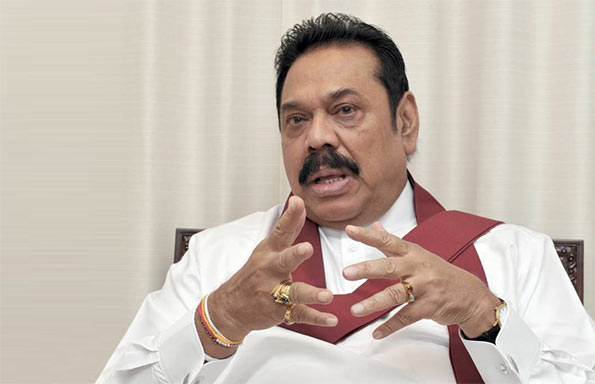 Former strongman Mahinda Rajapaksa on Monday dubbed as "one against the government" the attack on Sri Lankan envoy in Malaysia who was mobbed by a group of protesters allegedly linked to the LTTE for hosting him.
The attack on High Commissioner Ibrahim Ansar on Sunday at the Kuala Lumpur International Airport was allegedly carried out by the LTTE sympathisers, who were protesting against the visit of Rajapaksa, under whose leadership the Lankan troops defeated the Tamil Tiger rebels ending the nearly three decade-long civil war.
"This is not good for the country, it was an attack against the government," Rajapaksa said at the airport upon his return from Malaysia.
"I am prepared to face this kind of threats as I finished the decades old terrorist campaign in this country," Rajapaksa said.
Rajapaksa visited Malaysia to attend a conference.
Ansar was seeing off the joint opposition leader Dinesh Gunawardana at the airport when he was attacked.
The LTTE sympathisers in Malaysia were angry with Ansar as he hosted Rajapaksa, who led the opposition delegation at the meeting.
Sri Lankan government on Sunday expressed concern over the incident and summoned Malaysia's High Commissioner here to the ministry of foreign affairs for an explanation on the incident.
(PTI)
Latest Headlines in Sri Lanka