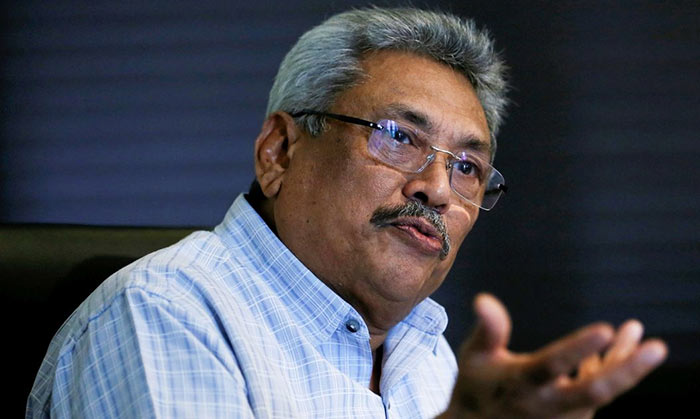 Former Defence Secretary Gotabaya Rajapaksa who was in Kandy today, responded to questions posed by journalists.
When questioned if there are any issues concerning his capability of running for President in 2020, Gotabaya Rajapaksa said that there was no issue but added with a smile that he had constantly said it should be Former President Mahinda Rajapaksa who should select the Presidential candidate.
Journalist D.B.S. Jeyaraj recently published a statement made during a meeting between outgoing United States Ambassador to Sri Lanka Atul Keshap and Former President Mahinda Rajapaksa. The article states that the United States and other Western countries are not in favour of the idea of Gotabaya Rajapaksa being elected President.
When questioned about this media report the Former Defense secretary simply said that he does not believe that the US ambassador would stoop that low.
Neither the US Embassy nor Ambassador Atul Keshap have officially publicized such a statement as being made during his meeting with Former President Mahinda Rajapaksa. The Former President's Media Unit issued a release to the media yesterday, saying it has not released an official statement regarding the meeting with the US Ambassador.
(Source: News 1st)