Murali, Jayawardene snub desperate Sri Lanka selectors
Posted by Editor on June 16, 2018 - 8:40 am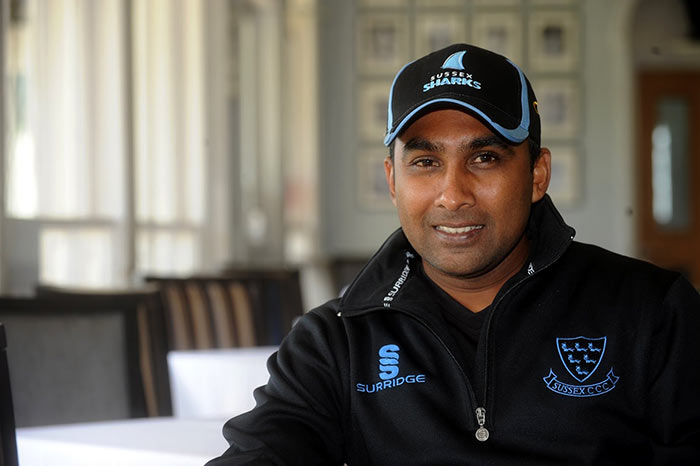 Sri Lankan cricket legends Mahela Jayawardene and Muttiah Muralitharan have rejected a request to provide consultancy services to the struggling national team, saying they had no "trust in the system".
National selectors made a formal request Thursday to hire several former players, including Jayawardene, Muralitharan and Kumar Sangakkara, for a special committee that would advise the team on how to return to winning ways.
Last year, Sri Lanka suffered a Test and one-day whitewash to India on home soil, lost a home ODI series to bottom-ranked Zimbabwe, and crashed out of the Champions Trophy in the group stage.
They were also soundly beaten in the first Test on the tour of the West Indies last weekend, and skittled for 253 in the first innings of the second Test on Thursday.
Muralitharan, 46, retired from international cricket in 2010 after becoming the world's highest Test wicket taker with a haul of 800.
"I am of the view that it (the invitation) is an insincere, cunning move, to use us when the cricket administration is in such a deplorable state," the spin maestro said in a statement on Friday. Late last year, Jayawardene was appointed to a special panel to advise the then-sports minister on corrective measures. He turned down the latest request saying his recommendations in the past had been ignored and that he did not want a repeat of the experience.
"I don't have any trust in the system. If any one wants to buy time please don't use us!" the former Sri Lanka captain said on Twitter.
Jayawardene scored 11,814 Test runs in 149 matches. He also appeared in 55 Twenty20 internationals and 448 ODIs, scoring a century in Sri Lanka's defeat by India in the 2011 World Cup final. There was no immediate response from Sangakkara and Sri Lankan cricket authorities.
(AFP)
Latest Headlines in Sri Lanka