Mahinda Rajapaksa still Prime Minister: Government
Posted by Editor on November 15, 2018 - 9:16 am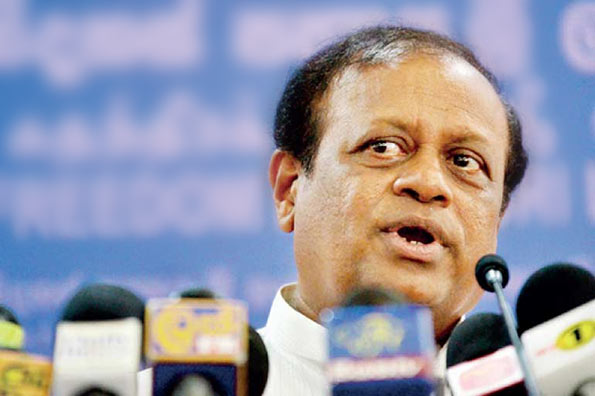 The government said that newly appointed Prime Minister Mahinda Rajapaksa would continue in the post because yesterday's No-Confidence Motion (NCM) had been brought unconstitutionally.
Addressing a news briefing last night, Minister Susil Premajayantha said Speaker Karu Jayasuriya acted in a biased manner and that the motion had not even been included in the Hansard. "The so-called no-confidence motion was taken up for a debate after calling for the suspension of the standing orders. Everything was done so fast. First, an MP handed over a motion to the Parliament General Secretary and the Speaker did not even look at that motion. He already had a pre-planned speech as well as a motion. All this time, the Mace was also not in its place, which is a sign the parliamentary sessions had been suspended," he said.
He said conducting a vote by voice cannot be accepted and therefore, reiterated that no proper No-Confidence Motion had been presented or passed in parliament yesterday.
The Minister reiterated that even if a No-Confidence Motion was passed, the speaker has no authority to appoint a new Prime Minister. "Only the President can appoint a new Prime Minister," he said.
He said Prime Minister Mahinda Rajapaksa would make a statement in parliament today, one that he was scheduled to make yesterday but couldn't. "Prime Minister Rajapaksa was not given the opportunity to speak in parliament yesterday. Therefore, he will make his statement today," he said.
Meanwhile, MP Dilan Perera said that they were still ready to show their majority in Parliament if an NCM was again brought against the Prime Minister.
(Source: Daily Mirror – By Lahiru Pothmulla)
Latest Headlines in Sri Lanka