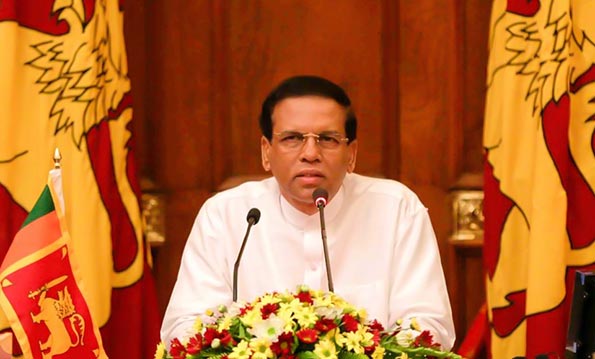 President Maithripala Sirisena said that he was totally against the granting of nominations to former President Mahinda Rajapaksa, and said that Mr. Rajapaksa would lose the upcoming general elections similar to his loss on January 8.
He said that this is not the fault of Mahinda Rajapaksa but due to the system introduced by J.R. Jayawardena. Following a long and stony silence, President Sirisena finally addressed the nation and said that he is aware of the 'insults' hurled at him during the past two weeks.
"There has not been a President who has been insulted like I have been" he said addressing the media. He said that this was the vibrancy of the freedom enjoyed by Sri Lankans post January 8 and said that he is aware of what would have befallen those who had made such insults prior to the Presidential election.
He further defended his decision to take over the leadership of the Sri Lanka Freedom Party (SLFP) saying that the decision paved the way for constitutional reform which would not have been possible.
"If Mahinda Rajapaksa was the leader, these reforms would not have been possible" he said.
The speech which commenced a short while ago at the Presidential Secretariat is continuing.
(Daily Mirror)