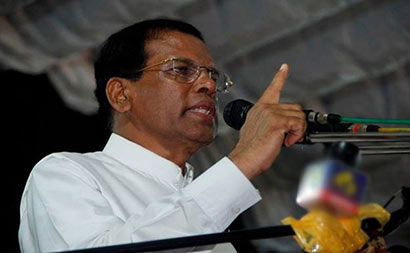 Common Opposition candidate Maithripala Sirisena has sent a letter of demand of Rs. 1000 million to the Independent Television Network, its Board of directors and Deputy General Manager of News Sudharman Radaliyagoda for allegedly causing damage to the election campaign and reputation of Mr. Sirisena.
In a statement said, that a news item causing insult to Maithripala Sirisena was aired on the Sinhala news bulletin of ITN at 7 p.m. on December 30 and 31.
The statement also stated that the 16 persons to whom the letter of demand has been addressed to should pay LKR 1000 million collectively or separately within 14 days.
(Daily Mirror)