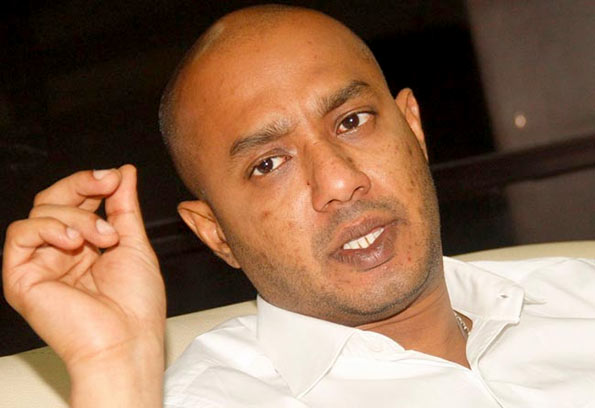 The SLFP would field President Maithripala Sirisena as its candidate at the next presidential election, SLFP General Secretary and Agriculture Minister Duminda Dissanayake said yesterday.
Addressing a press conference, at his ministry in Rajagiriya, Minister Dissanayake said that the SLPP, under the leadership of former President Mahinda Rajapaksa, would support its own candidate and the UNP, too ,would have a separate candidate so the presidential polls would be a three-cornered battle.
President Sirisena was the chairman of the SLFP and he had a clean record which would stand him in good stead in the race, Minister Dissanayake said.
The SLFP's rank and file would work for its candidate and that campaign would make the party stronger, he said.
The SLFP has 39 MPs and they would back the President, he said.
(Source: The Island – By Lasitha Duminda)