World's largest aircraft lands in Sri Lanka's southern airport
Posted by Editor on April 19, 2018 - 7:31 am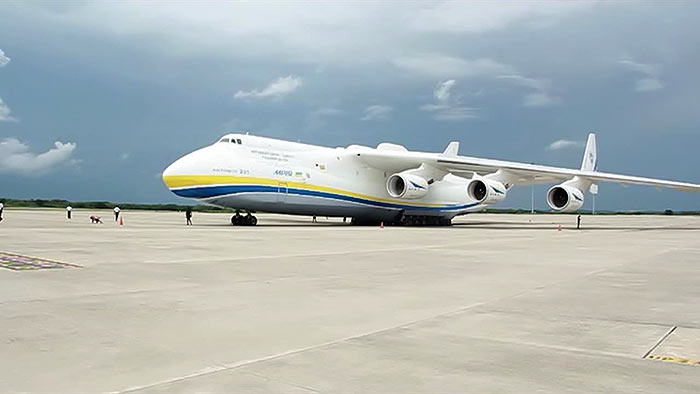 The world's largest aircraft, Antonov An-225 "Mriya" landed at the Mattala Rajapakse International Airport (MRIA) in Hambantota in southern Sri Lanka on Wednesday, officials said.
Chief Airport Manager of the MRIA Upul Kalansuriya told Xinhua the aircraft landed at 6.30 a.m. local time for re-fueling and rest for its 28 crew members.
This is the first time that the An-225 has landed in Sri Lanka.
"Antonov flights usually use MRIA as a transit base to re-fuel and provide rest for its crew members. On average 4 Antonov flights land at the MRIA per month but this is the first time the Antonov 225 landed in Sri Lanka," Kalansuriya said.
The Antonov An-225 "Mriya" was designed by the Antonov Design Bureau in Ukraine in the 1980s.
The aircraft is powered by six turbo fan engines and is the heaviest aircraft ever built, with a maximum takeoff weight of 640 tons.
It also has the largest wingspan of any aircraft in operational service.
(Xinhua)
Latest Headlines in Sri Lanka