Malaysian court finds film activist guilty for showing SL war documentary
Posted by Editor on February 21, 2017 - 3:20 pm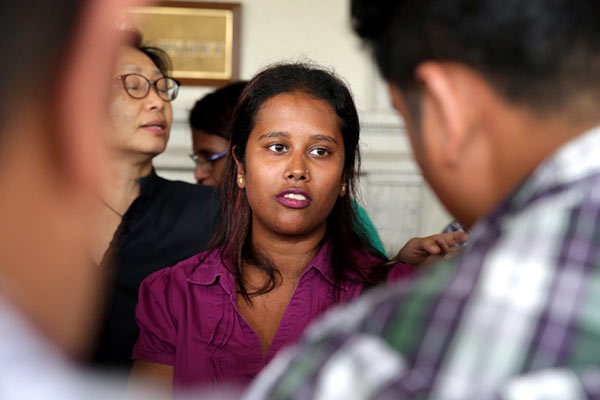 Activist Lena Hendry has been found guilty by the Magistrate Court today for allegedly screening a documentary on the Sri Lankan civil war without the approval of the Censorship Board.
Magistrate Mohd Rehan Mohd Aris found the Pusat Komas programme manager guilty of censorship charges after the defence failed to prove reasonable doubt on the prosecution's case.
He did not hand out any sentence after Hendry's lawyer New Sin Yew requested for a written submission to be handed in.
"He found her guilty but he has fixed sentencing for another day. He wants a written submission by first of March," New told reporters after the case today.
New added if convicted, Hendry would face up to three years' jail or a fine not exceeding RM30,000, under Section 6(1)(b) of the Film Censorship Act, 2002 in Malaysia.
Mohd Rezan also set March 22 for the next hearing and for the sentencing to be done. The prosecution was represented by Nor Akma Farhan Aziz.
Hendry meanwhile said she was disheartened by the decision and said it was done without any proper evidence against her.
"I'm very disappointed, I don't think so there was any proof. The conviction was based on the lawyer's allegations," she said adding that her legal team would be filing for an appeal.
The High Court in September last year reversed the acquittal of Hendry, who was charged in September 2013 under the Film Censorship Act 2002 for screening No Fire Zone without approval from the Censorship Board, and ordered her to enter her defence.
She was alleged to have screened the documentary without authorities permission at the Kuala Lumpur and Selangor Chinese Chamber of Commerce Hall on July 3, 2013 at 9pm.
(The Malaymail Online)
Latest Headlines in Sri Lanka