Massive fire erupts at Kajeemawatta Flats in Thotalanga
Posted by Editor on September 27, 2022 - 8:58 pm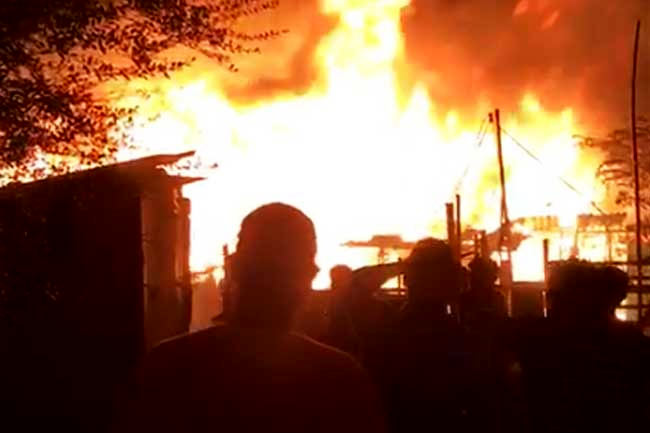 A massive fire has broken out at Kajeemawatta Flats in Thotalanga this evening (September 27), the fire brigade said.
A total of 12 fire trucks have been dispatched to douse the flames.
Over fifty firefighters from the fire stations of Grandpass, Kotahena, and Darley Road battled to save hundreds of houses while hundreds of people were evacuated from their homes.
---
UPDATE – 10.20 PM: The fire which broke out at Kajeemawatta flats in Thotalanga has been extinguished.
According to reports, at least 50 houses were completely gutted in the fire.
However, no casualties are reported in the tragic incident.
---
UPDATE – 07:00 AM – September 28: More than 200 people belonging to 80 families have been affected due to the major fire that broke out at Kajeemawatta Flats in Thotalanga, Grandpass, police said.
They said the affected people (220) were sent to safe locations such as the Kelani Nadee Viharaya and to a community hall in Modara.
The cause of the fire or the damage caused were not estimated. No deaths or injuries were reported.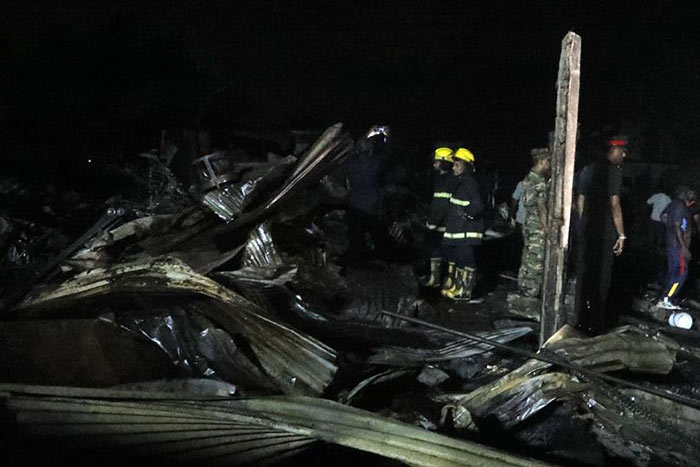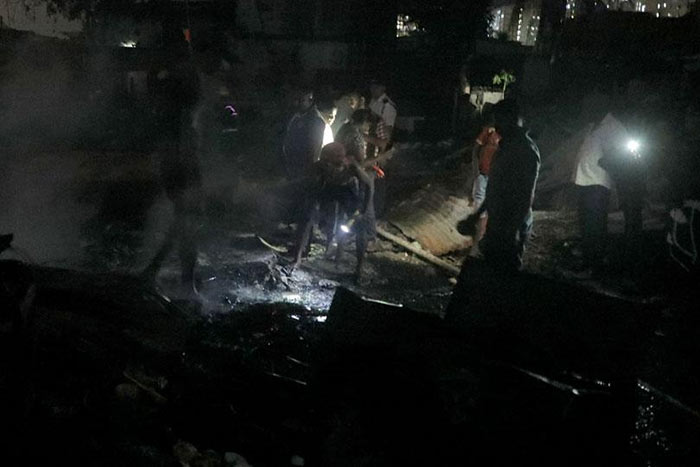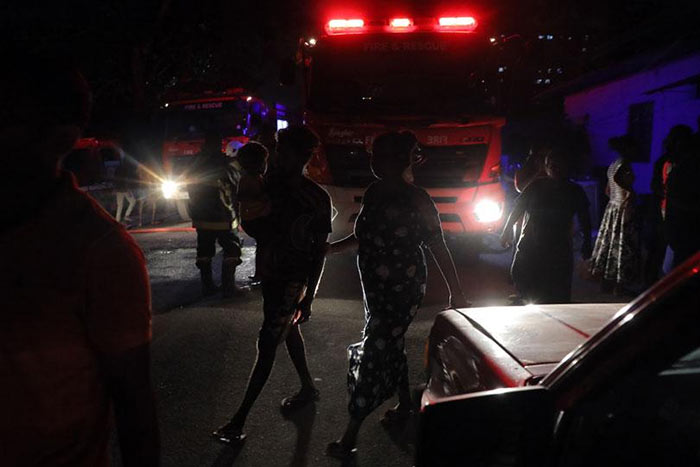 Latest Headlines in Sri Lanka