May 2016 be a year of triumph and victory for all Sri Lankans – PM
Posted by Editor on January 1, 2016 - 6:39 am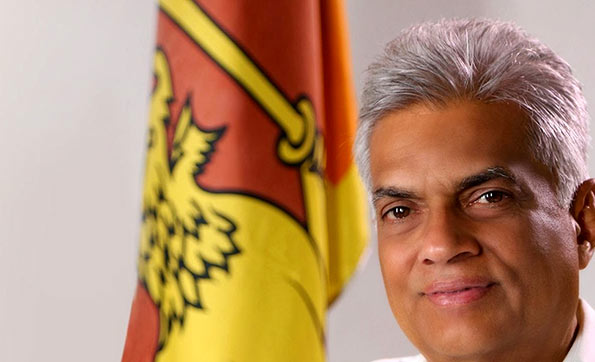 This New Year dawns with the refreshing promise of a new era – one that ushers in the dividends of democracy, fulfilling the long held aspirations of the people, Sri Lanka Prime Minister Ranil Wickremasinghe said in his New Year message.
The message further said, "It celebrates the emerging of a nation that understands and comprehends the true meaning of freedom from oppression.
"As a nation, we have triumphed over adversity and challenges that threatened the very fabric of our society.
"Today, gifted with a new political culture that affords us all the opportunity to rise above differences, we have before us a new and exciting journey – one that brings together opportunities for growth, sustainable development and progress while affirming the rights and privileges of the citizens, incorporating their hopes and aspirations.
"We enter 2016 on a note of hope and abundance, as a country fortifying its economic, social and political strength.
"May 2016 be a year of triumph and victory for all Sri Lankans".
(Government News Portal)
Latest Headlines in Sri Lanka