Mayor accused of blackmailing hoteliers
Posted by Editor on January 1, 2012 - 10:01 pm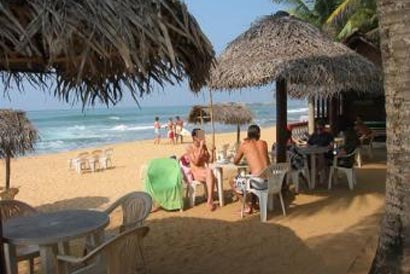 News Source: BBC Sandeshaya – By Saroj Pathirana
Hoteliers in a popular tourist destination in Sri Lanka have accused a local politician of blackmailing them and demanding ransom from hotels at the peak of a tourism season.
The Hikkaduwa Hoteliers Association (HHA) told BBC Sandeshaya that the town's Mayor, Winnie Kariyawasam, discontinued collecting garbage from Coral Sands hotel for weeks after they refused to pay "extortion" money.
Mr Kariyawasam, who admitted that the urban council stopped collecting garbage from the said hotel, categorically denied accusations of blackmail and extortion.
Siri Goonewardene, president of the HHA and the vice president of the Tourist Hotels Association of Sri Lanka (THASL) says the 'blackmail' intensified after the HHA refused to pay a tax imposed by the local government body led by Mr. Kariyawasam.
He claimed that the Hikkaduwa Urban Council demanded Rs 350,000 for banners displayed at hotel venues by sponsors of the 2011 Hikkaduwa Beach Festival.
'Confiscate property'
"The sponsors refused to pay any taxes on flags displayed as a letter of understanding was given by the Mayor that no taxes will be charged on them," said Mr Goonewardene.
But the Mayor, who rejects any such understanding, accuses Mr Goonewardene, the owner of the Coral Sands hotel, of stopping the payment of a cheque issued for Rs 350,000 as tax for displaying the banners.
"The owner of Coral Sands is working on a political agenda," Winnie Kariyawasam told BBC Sinhala service.
The Mayor is also accused by the association of demanding the payment of Rs 300,000 as a penalty for the non payment of tax soon after the industry was devastated by the tsunami in December 2004.
"The Urban Council has failed to give us details of how this amount has been arrived at," said a statement issued by the HHA in the weekend.
Mr Kariyawasam, however, points the finger particularly at the owner of Coral Sands, claiming that all other hoteliers have paid due taxes.
"I have requested the local government commissioner to launch an investigation to confiscate his properties," he added.
BBC
Latest Headlines in Sri Lanka