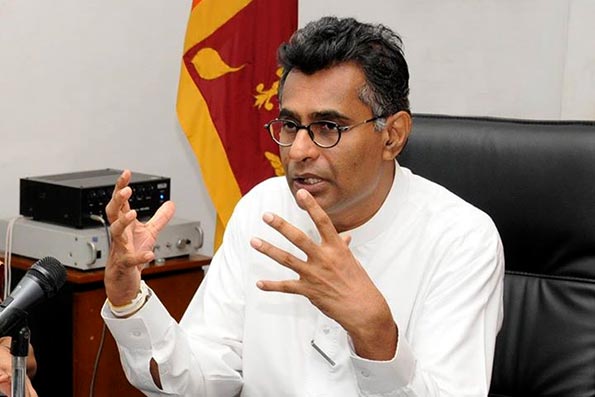 The Urban Development Authority (UDA) has decided to prohibit the dumping of garbage on any State land owned by it with effect from May 1. However, if any Municipal Council, Pradesheeya Sabha or a State institution needed a plot of land to dump garbage, it will have to settle the cost involved from its own provisions.
A press release by the Megapolis and Western Development Ministry issued yesterday stated that the UDA has come forward to rehabilitate the Kolonnawa garbage dump and the adjourning land with the assistance of the Sri Lanka Army.
It is reported that 69 houses had been destroyed up to now from the Meethotamulle tragedy. Minister Patali Champika Ranawaka said steps would be taken to provide a new house in place of those destroyed if the government provided the funds.
Although some are blaming politicians, government officers and State institutions for the recent tragedy, this was not a problem which cropped up in recent times. Whenever intervention was made over the last two decades to resolve this problem it had to be abandoned in the face of political and public protests.
The Ministry submitted a special cabinet memorandum on the Meethotamulla garbage dump in February this year. The Colombo Municipal Council had been advised to stop dumping garbage in Kolonnawa and identify alternative places.
When then Mayor of Colombo Karu Jayasuriya joined hands with them, Chief Minister Susil Premajayantha brought a proposal to create a systematic garbage dump for Colombo in Meepe with World Bank assistance but it was abandoned when politicians of all hues in the area joined hands and protested saying they did not want Colombo's garbage. When they tried to set up an alternative dump in a forest area in Waga with CEA Koika aid, that too had to be abandoned due to political protests. A proposal to use the limestone mines in Puttalam to dump Colombo's waste too had to be abandoned.
Alternative places selected by the CMC to dump garbage too had to be similarly abandoned due to public protests.
The Meethotamulla tragedy is not a natural disaster but a process caused by social problems. People had continuously objected to the dumping of garbage in this place and as such, the government had a responsibility regarding it and it was acting accordingly.
(Source: Daily News)