Mendis to head Sri Lanka's new selection committee
Posted by Editor on April 10, 2011 - 12:07 pm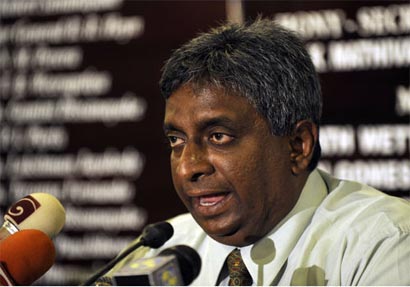 Sri Lanka Cricket (SLC) on Saturday appointed a new selection committee that will be headed by former skipper Duleep Mendis.
Former Test players Brendon Kuruppu, Don Anurasiri and Ranjith Madurasinghe form the rest of the committee, sports ministry officials said here on Saturday.
All of them have figured in selection committees previously during the last decade.
The formation of the new panel comes three days after the Aravind de Silva-led committee resigned following the islanders' defeat to India in the final of the World Cup in Mumbai last Saturday.
De Silva's committee comprised of Ranjith Fernando, Amal Silva and Shabbir Asgerally.
Kuruppu, who had also served as the manager of the Sri Lankan team, played four Tests between 1987 and 1991.
Anurasiri, a left-arm spinner, played 18 Tests between 1986 and 1998.
Madurasinghe, a right-arm off-spinner, played three Tests between 1988 and 1992.
In addition to the main panel, Premasara Epasinghe, a renowned Sinhalese cricket commentator, has been appointed the selector for junior cricket, ministry officials added.
Courtesy: Indian Express
Latest Headlines in Sri Lanka