Moody's cuts Sri Lanka as political crisis festers
Posted by Editor on November 21, 2018 - 6:49 am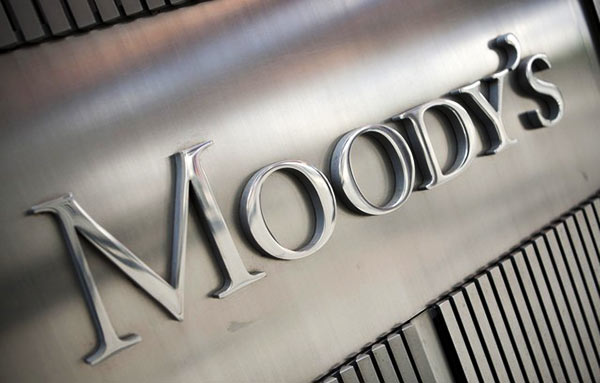 Moody's downgraded Sri Lanka on Tuesday for the first time since it started rating the country in 2010, blaming a political crisis for aggravating already problematic finances.
A bitter row over President Maithripala Sirisena's sacking of Prime Minister Ranil Wickremesinghe and the competing influences of China and India has shattered the island's fragile ruling coalition.
Moody's cut Sri Lanka to B2 from B1 and, though there is likely to be relief in Colombo that it put a 'stable' outlook on the new rating, the credit agency underscored ongoing risks.
"The government's debt refinancing will remain highly vulnerable to sudden shifts in investor sentiment in a period of further tightening in financing conditions and political and policy uncertainty," Moody's said.
Dwindling currency reserves meant there were "limited buffers to face such risk", and might hinder the government's access to global credit markets, curb investment and reduce funding from international lenders.
"Such conditions would undermine the sovereign's ability to meet its large external repayment obligations."
Central Bank governor Indrajit Coomaraswamy said that, while the political crisis needed to be resolved urgently, Moody's had acted too hastily.
"They should have waited to see political developments for longer," he told Reuters.
"Macroeconomic fundamentals have not deteriorated since Moody's last rating decision in July… Clearly, the political situation needs to be stabilised as soon as possible. Uncertainty has wide-ranging economic implications."
Moody's said the government would need to make principal payments on external debt of as much as $4 billion per year between 2019 and 2023, and finance part of the budget deficit externally.
Tuesday's move – after which the cost of insuring Sri Lanka's debt against default hit a near 2-1/2-year high – followed a warning from Moody's three weeks ago, and will raise speculation over whether S&P Global and Fitch will follow suit.
Both rate Sri Lanka at B+, which corresponds to B1 on the Moody's scale.
(Reuters)
Latest Headlines in Sri Lanka