MR noticed to appear in court in FR case
Posted by Editor on July 24, 2015 - 7:11 am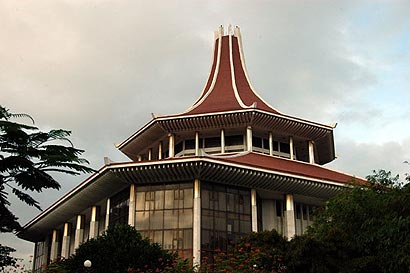 Seven persons including former President Mahinda Rajapaksa have been noticed to appear before the Supreme Court on July 24 to show cause as respondents in a fundamental rights case filed against them by R. H. Senaka Perera, a candidate of the Nava Sama Samaja Party contesting the general election from the party's National List.
The other respondents to this case will be the Elections Commissioner, the Minister of Law and Order and Christian Religious Affairs, the Defence Ministry of Defence and the Attorney General.
In this case, Senaka Perera has claimed that his fundamental rights had been breached as a result of former President Mahinda Rajapaksa contesting the general election to enter Parliament while maintaining the super privileges enjoyed by a former President.
(Daily News)
Latest Headlines in Sri Lanka