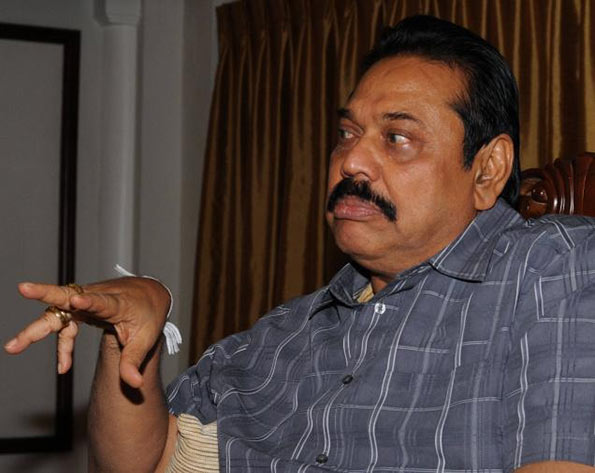 The Commission to Investigate Allegation of Bribery or Corruption is to issue notice on former President Mahinda Rajapaksa to appear before the commission despite recent protests in Parliament and outside. Director General of the Commission, Dilrukshi Dias Wickramasinghe said that the former President and former Health Minister Tissa Attanayake's impending interrogation has not been withheld, but will be carried out shortly.
Wickramasinghe said that the delay in getting the statements from the former President and MP Attanayake was not due to certain opposition parliamentarians' agitation in the parliament but due to a number of government holidays in the month of May.
Referring to the allegations levelled against her by the Opposition that she has no mandate to ask the former President to come to the Bribery Commission for a statement, Wickramasinghe stated that each and every citizen of this country irrespective of their status or positions is equal before the law of the land.
"If the parliamentarians think that the law of this land cannot be imposed on rich and powerful but only against poor and frail then it is up to the legislative council that should pass that law. Then I can investigate the complaints made only against the poor and frail not the rich and powerful," Wickramasinghe said.
According to Wickramasinghe in the event the Commission receive complaints, it will follow the normal procedure to find out whether there is concrete evidence to carry out further investigations or not which is decided by the three Commissioners including the Commission Chairman but not the Director General. Wickramasinghe further said that the Speaker of the parliament has no authority to summon a public servant to Parliament to be questioned.
The Speaker had summoned Wickramasinghe after notice was issued on the former President earlier but she was out of the country at the time, so the Chairman of the Commission was summoned instead.
(The Sunday Leader)