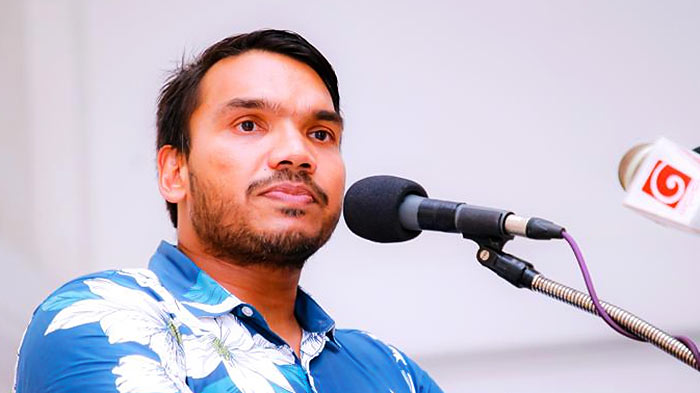 Ruling party MP Namal Rajapaksa said the collapse of the Gotabaya Rajapaksa government was engineered as part of a conspiracy hatched since the defeat of the LTTE to destabilise the country economically, socially and politically.
Making his remarks at a function, MP Rajapaksa, the nephew of former President Gotabaya Rajapaksa, said, "we did not collapse. Our collapse was engineered. I do not approve of all decisions taken by then President Gotabaya Rajapaksa. Yet, he made well-meaning decisions."
In an apparent response to the move for the introduction of organic farming, he said former President Rajapaksa took that decision with good intentions.
"As the son of a farmer, he never intended to put farmers in difficulty with his decisions," the MP said.
He hailed Mr. Rajapaksa's COVID vaccination programme taken at a hard time after the closure of the country for two and half years.
(Daily Mirror)