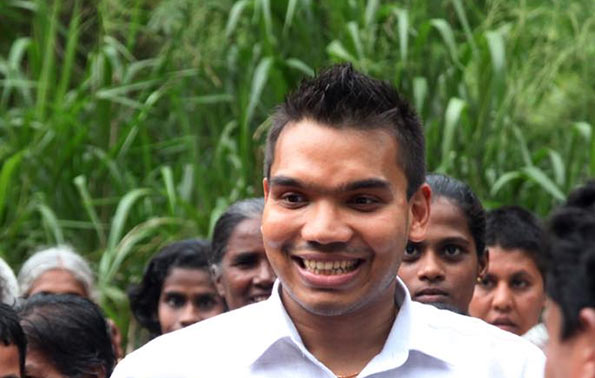 UPFA MP Namal Rajapaksa, who was arrested on charges of misappropriating Rs.70 million , was today released on bail by Fort Magistrate Lanka Jayaratne.
He was accused of misappropriating funds paid to him by the company known as 'Krrish' to conduct a rugby tournament held in 2013
The suspect was released on a cash bail of Rs.50,000 and three personal bails of Rs.500,000 each after being produced before the Fort Magistrate a short while ago.
A protest was also staged in Tangalle in protest over the decision to arrest and remand the Hambantota District MP yesterday.
The Magistrate imposed a travel ban on the suspect. The court also allowed the FCID to peruse into bank details of the suspect in four banks for further inquiry.