Namal wants Maithri to find solution for fishermen
Posted by Editor on March 3, 2015 - 12:02 pm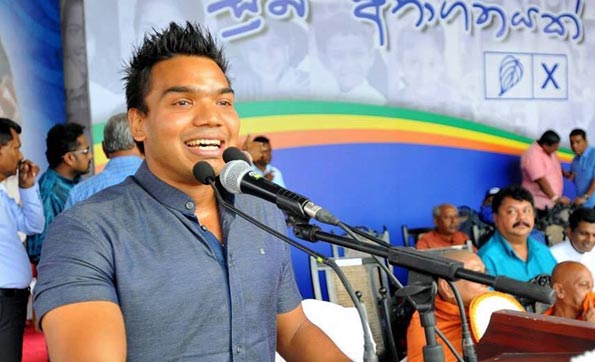 UPFA MP Namal Rajapaksa while asserting that President Maithripala Sirisena would find solutions to the fishermen issue said that postponing talks will affect Northern fishermen most.
"Former President Mahinda Rajapaksa and Indian Prime Minister Narendra Modi worked closely to find solutions to Indo-Sri Lanka fishermen issues. Hope that President Maitripala Sirisena will do the same. Postponing talks will affect Northern fishermen most because they suffered during war and now their livelihoods are threatened," Mr. Rajapaksa tweeted.
International media earlier reported that the Sri Lankan government would seek to postpone the talks with the fishermen folks of two countries.
Following Prime Minister Narendra Modi's emphasis on resuming talks between fishermen from both sides – conveyed during President Sirisena's recent New Delhi visit – Tamil Nadu fishermen suggested that the discussions be held on March 5. However, Sri Lanka requested for a postponement of talks. "Our new government has prioritised its 100-day programme, so we do not have time to work on this at the moment," Fisheries Secretary Nimal Hettiarachchi told The Hindu.
The last round of talks between fishermen of India and Sri Lanka, held in Colombo in May 2014 ended in a deadlock with Indian fishermen demanding three years to completely phase out trawling, a proposal that their Sri Lankan counterparts found unreasonable.
(Daily Mirror)
Latest Headlines in Sri Lanka