Nation celebrates 63rd anniversary of independence: All eyes on Kataragama
Posted by Editor on February 4, 2011 - 9:09 am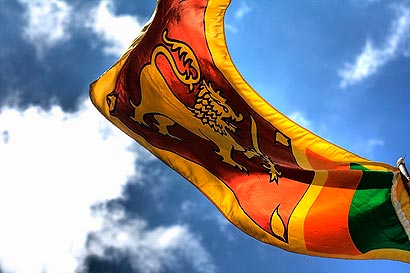 The Nation is ready to celebrate the 63rd Independence Day in Kataragama in the Uva Province where thousands of patriots laid down their lives in search of liberation from the clutches of colonial rulers in 1818.
This is the second time the national independence day ceremony takes place outside Colombo since the UPFA Government led by President Mahinda Rajapaksa took office in 2005.
The decision to hold the national independence ceremony outside the country's capital helps instill patriotism among the people in the country and it offers an opportunity to the people in rural areas to witness this national ceremony.
An area in extent of seven acres in the vicinity of the place where the national ceremony is held has already been allocated to the people who would come from Badulla, Moneragala, Matara, Galle, Hambanthota, Polonnaruwa, Ratnapura and other districts to witness the grand ceremony.
According to Public Administration and Home Affairs Ministry sources, more than 3,000 personnel from the Security Forces, Police and the Civil Defence Force will participate in the parade which will begin after President Rajapaksa concludes his speech.
Over 1,400 artistes representing almost all areas of the country are expected to participate in a cultural pageant followed by dance items, drill displays by the schoolchildren of the Moneragala districts.
Special transport facilities will be in place from adjacent districts to Kataragama for the benefit of the people. The Buddhist religious program to mark the country's 63rd Independence day will commence at the historical Kirivehera under the patronage of Uva University Vice Chancellor and Chief Sanganayake of Ruhunu Magampattuwa Ven Dr Aluthwewa Soratha Thera.
The Police together with Security Forces have put in place a comprehensive security arrangement for the protection of people coming to watch the ceremony.
Army Commander Lt Gen Jagath Jayasuriya yesterday inspected the venue where the national independence day ceremony is held and inspected the rehearsals of the march past and Guard of Honour to be accorded in honour of the President.
President Mahinda Rajapaksa will also open the Deyata Kirula Exhibition at Buttala to coincide with the 63rd Independence Day.
This exhibition consisting of hundreds of stalls from all Government agencies, Security Forces and the private sector is expected to attract over a million visitors.
This mega exhibition which is held for the fifth successive year with about 2000 state and private sector exhibition stalls, mirrors the series of development projects in progress across the country.
Tri-services, Police and Civil Defence Force, showcasing their own achievements and talents as well as arms and equipment captured from the LTTE, are to set up separate stalls at the exhibition complex. A tri-service cultural pageant on the opening day is to add more significance and colour to the exhibition that will be open to the public until February 10 after its formal opening on February 4.
Source: Daily News
Latest Headlines in Sri Lanka