Nation in desperate need of political alternatives – SF
Posted by Editor on July 12, 2013 - 4:06 pm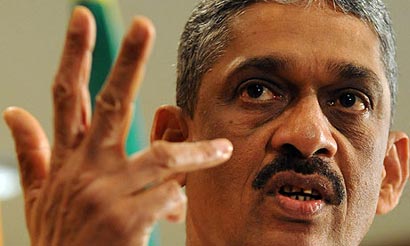 Democratic Party Leader, Sarath Fonseka stated that he founded his political party to provide the nation with a much needed alternative political force to that of the government.
Speaking at a rally in Balangoda, Fonseka said that he has united with people who do not engage in corruption to make this a reality.
From the day of independence, the parties that governed the nation had failed to develop the nation and the public has failed to reap the benefits of independence, he charged.
Fonseka added that this was why the nation was in desperate need for an alternative political party and that he was engaged in traveling from town to town, village to village garnering support for his cause.
(Courtesy: Ada Derana)
Latest Headlines in Sri Lanka