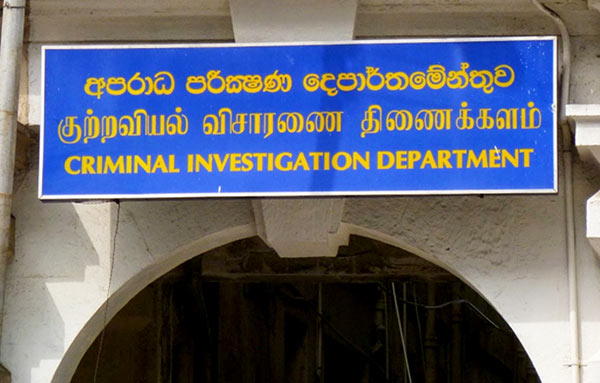 The Criminal Investigation Department had commenced recording statements in connection with the New York Times report which alleged that a Chinese company had funded the campaign of former President Mahinda Rajapaksa in January 2015.
Following the New York Times article, the National Movement of Web Journalists had lodge a complaint with the Police Financial Crimes Investigation Division (FCID) on June 29 requesting conduct and inquiry into the allegation.
The investigation into the complaint was then handed over to the CID.
Accordingly, the CID had summoned the Chairman of the National Movement of Web Journalists to record a statement over the complaint this morning.
The New York Times reported that at least US$7.6 million was dispensed from China Harbour's account at Standard Chartered Bank to affiliates of Mr. Rajapaksa's campaign.
The article published by Maria Abi-Habib of The New York Times said though Chinese officials and analysts had insisted that China's interest in the Hambantota Port was purely commercial, Sri Lankan officials said from the start, the intelligence and strategic possibilities of the port's location were part of the negotiations.
(Source: Daily Mirror – By Darshana Sanjeewa)