Navy used to sabotage a strike for the first time – Mahinda
Posted by Editor on December 15, 2016 - 7:06 pm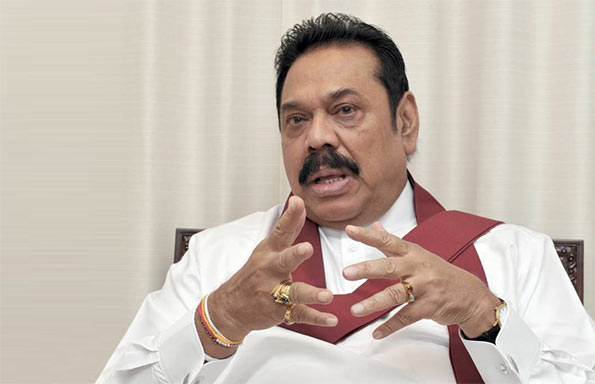 Former President Mahinda Rajapaksa says that the recent incident at the Hambantota Port can be seen as the first instance of the navy being used to sabotage a strike action.
He said that the current Commander of the Sri Lanka Navy, who has been accused of assaulting a journalist during the protest, was a very talented officer during the war.
Rajapaksa said that he believes the navy chief was probably sent there and made to do what he did by people who wanted to make the people level accusations against the navy.
The Kurunegala District UPFA MP added that when the young port employees came to visit him he told them that they will be employed "as soon as we come to power" and "if there is anything remaining in the Ports Authority."
"I told them if it remains because what is the point of an authority once all the ports are sold," he told reporters in Colombo.
Rajapaksa also stated that they are being accused of making "deals" with the government even if they talk against the government or if they meet an MP or a minister. "Either Mahinda Rajapaksa's deal or Basil Rajapaksa's deal."
This is the easiest way to create internal rifts, he said.
(Ada Derana)
Latest Headlines in Sri Lanka