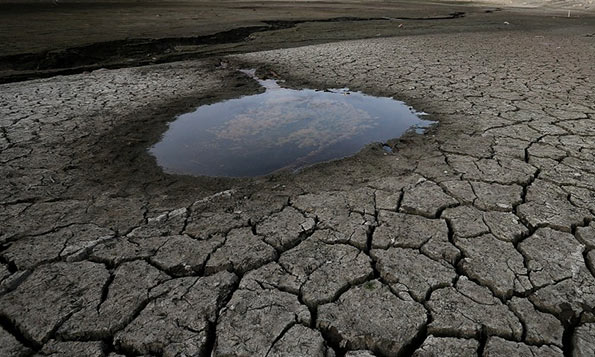 Sri Lanka's Disaster Management Centre (DMC) said on Monday that as many as 293,764 people remained affected by the drought in five northern districts of the island country.
In its situation report issued on Monday, the DMC said Puttalam, Kurunegala, Vavuniya, Anuradhapura and Mannar were the five districts hit by the drought.
Sri Lanka experienced both droughts and floods last year. The inclement weather conditions such as floods, landslides and high speed wings claimed the lives of more than 200 persons and disrupted the essential services last year.
Agriculture Minister Duminda Dissanayake told Xinhua that rice crops failed for the third consecutive season last year, resulting in a major shortage of rice in the market. He said the north-east monsoon rain had been delayed during the current season.
Rice is the staple food of Sri Lanka, and local farmers depend on monsoon rain for rice cultivation.
(Xinhua)