New Traffic Plan around Colombo National Hospital from today
Posted by Editor on August 6, 2012 - 3:22 pm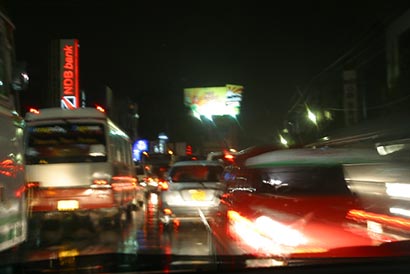 A new traffic plan will be implemented in and around the Colombo National Hospital from today (06).
According to a communique issued by the Police Headquarters, vehicles will not be allowed to turn towards the E.W. Perera Mawatha, which runs through the emergency unit, from the Eye Hospital.
Only vehicles which belongs to the hospital staff, ambulances, patients vehicles, emergency vehicles, security vehicles and vehicles which come to the Presbyterian College can turn towards E.W.Perera Mawatha from Kynsey Road.
The Police Headquarters noted however that the new regulations do not apply to pedestrians.
It added that all three gates towards the National Hospital from Kynsey Road will be open from today and those who come to visit patients in vehicles can park their vehicles on the side of the road between Carey College and Ward Palce. Gate No. 3 of the Colombo National Hospital on Kinsey Place.
Source: Government News Portal
Latest Headlines in Sri Lanka