Nimal Lanza challenges Anura Dissanayake for debate on Economy
Posted by Editor on February 11, 2023 - 7:00 am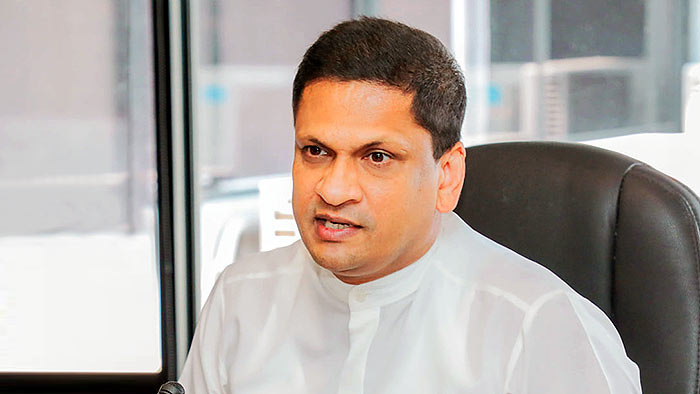 Sri Lanka Podujana Party (SLPP) MP Nimal Lanza challenged National People's Power (NPP) leader MP Anura Dissanayake to appear for a public debate on the economic plan to revive the country.
MP Lanza pointed out that it is hilarious when JVP leaders who have not even done a kiosk speak about the country's economy.
The MP made these observations joining the adjournment debate on the policy statement presented by the President last Wednesday.
MP Lanza pointed out that President Ranil Wickremesinghe's decision to increase direct taxes was correct as it allows to provide more facilities to the people.
The Opposition is like a "Linda Langa Samngamaya" that practically speaks nothing but gossip.
MP Lanza challenged the Opposition to spell out a proper plan to revive the country's economy if it says that President Wickremesinghe's plan is unacceptable.
He alleged that the Opposition is completely focused on criticising the government and totally ignores matters such as the economic crisis, 13th amendment to the Constitution and foreign policy.
MP Lanza noted that the strongest protest against tax increase come from JVP trade unions, which reflects the amount of earnings they are privy to.
MP Lanza observed that a person who burgled a house and stole even his wife's clothes is running for the LG polls after being given nomination from the JVP.
"The President shouldered this task when the Opposition ran away from its responsibility. When everyone ran away, President Wickremesinghe took upon the responsibility and is stabilising the economy now. He never took popular decisions. He is working in line with the guidance given by the Central Bank and the Finance Ministry," MP Lanza noted.
Even though Anura Dissanayake, Vijitha Herath, Tilwin Silva don't do jobs, they live more comfortably than us. Are they using hat collections for this? We would like to demand JVP to declare how their income is generated," Lanza noted as well.
(Source: Daily News – By Ishara Mudugamuwa and Amali Mallawaarachchi)
Latest Headlines in Sri Lanka