Nirupama Rao to visit Sri Lanka as special emissary
Posted by Editor on August 30, 2010 - 7:41 am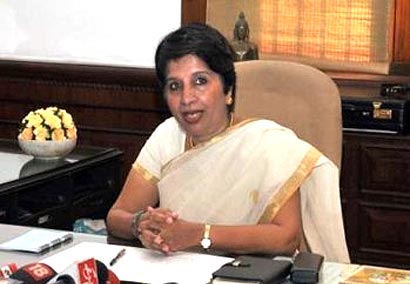 Foreign secretary Nirupama Rao will undertake a three-day visit to Sri Lanka from Monday as a special emissary of the Indian government to assess the rehabilitation of the internally displaced persons (IDPs) of Sri Lanka.
Prime minister Manmohan Singh had conceded the demand of DMK president and Tamil Nadu chief minister M Karunanidhi, who wanted the Centre to intervene in the Sri Lankan rehabilitation issue.
Rao will tour extensively the northern and eastern regions of Sri Lanka, and will meet top Sri Lankan government authorities, including president Mahinda Rajapaksa.
DNA
Latest Headlines in Sri Lanka