No-ball row: Sangakkara takes full responsibility: Report
Posted by Editor on August 18, 2010 - 3:13 pm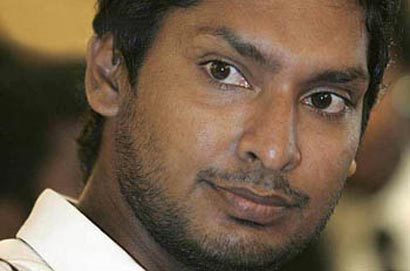 Sri Lanka captain Kumar Sangakkara has taken full responsibility for the no ball bowled to deny India's Virendra Sehwag a century on Monday, and says the guilty will be punished.
Sangakkara said the Sri Lankan Cricket Board was looking into the issue and would take suitable action. Gamesmanship, he said, was part of the game, but off-spinner Suraj Randiv's no-ball was not right.
This comes after much debate on the issue and team manager Anura Tennekoon's report that it was batsman Tillakaratne Dilshan who suggested that Randiv bowl a no ball to deny Sehwag his century during the tri-series match.
A six-member committee of the Sri Lanka Cricket Board will meet this afternoon to take action on the recommendations of the team manager.
Randiv and Dilshan are expected to get fined or banned.
On Monday, with the scores leveled in the match, Randiv had bowled a no ball to Sehwag, who on 99 not out. Sehwag hit him for a six, but it was not counted as the rule book says the no ball won India the game.
Embarrassed by the controversy and raging debate, the Sri Lanka board had initiated the team manager's inquiry and top SLC officials offered apologies to calm things down.
The apologies prompted the Indian team management to declare the episode a "closed chapter" while the BCCI also made it clear that it would not pursue the case any further. – (NDTV)
Latest Headlines in Sri Lanka