No confidence motion with 122 signatures sent to President – Speaker
Posted by Editor on November 14, 2018 - 4:57 pm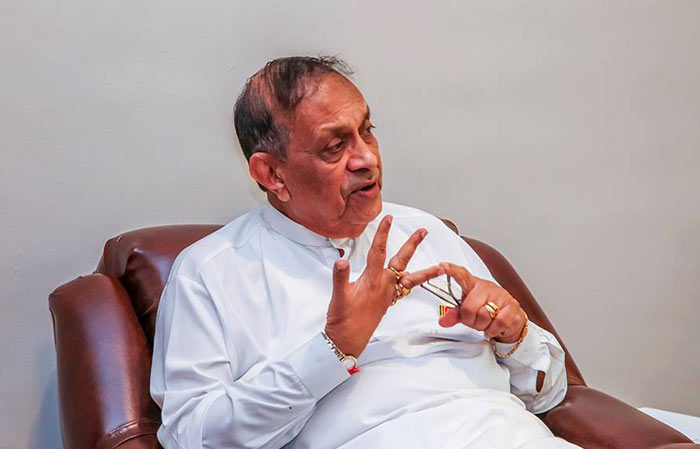 The Office of Speaker Karu Jayasuriya says the documents related to the No-Confidence Motion against Mahinda Rajapaksa and his Cabinet that was passed has been directed to President Maithripala Sirisena.
Issuing a statement the Speaker's Media Unit said a copy of the document containing the signatures of 122 Members of Parliament citing the appointment of Mahinda Rajapaksa and the Cabinet of Ministers is illegal is also among the files being directed to the President.
The Speaker's Office said that, the Parliament sat at 10.00 am today (14) in terms of Gazette Extraordinary No. 2095/50 dated 04 November 2018 issued by the President.
"After the Speaker has made the announcements as the Business for the Day, MP M.A. Sumanthiran from the Tamil National Alliance (TNA), moved that the business of the House be proceeded suspending the Standing Orders of Parliament.
Accordingly, a division had been moved for suspending the Standing Orders and then the Standing orders were suspended with the approval of the majority of the Members.
Thereafter, MP Anura Kumara Dissanayake from Janatha Vimukthi Peramuna (JVP), moved a no confidence motion against the government and MP Vijitha Herath from the same party, seconded the motion. They further moved that a division should be held for the same today itself", read the release.
The presented motion read that,
"The Gazette Extraordinary Nos. 2094/43, 2094/43A and 2094/44 dated 26th October 2018 promulgated by His Excellency the President, and the purported acts and appointments referred to therein, are unconstitutional, and are null and void and of no force or effect in law.
For the aforesaid reasons, this House has no confidence in the Prime Minister Mr. Mahinda Rajapaksa or the Cabinet of Ministers and government appointed on or after 26th October 2018."
The release read that, "Then the Opposition party moved a division for that, and after the division bell has been rung, the Speaker ordered for voting.
A majority of the Hon. Members of Parliament voted in favor of the No -Confidence Motion and accordingly the Hon. Speaker announced to the House that the No -Confidence Motion was passed with a majority.
Subsequently, MP Lakshman Kiriella proposed that the House should be adjourned until 10.am tomorrow (15) and the House gave its approval for it."
The Speaker will take steps to send the President a copy of the No -Confidence Motion and the decision of the House in that regard along with a copy of the letter signed by 122 Members of Parliament to the effect that the Prime Minister and the Cabinet of Ministers appointed by him recently are unconstitutional, in order to take appropriate action according to the Constitution, further stated the press release.
Latest Headlines in Sri Lanka