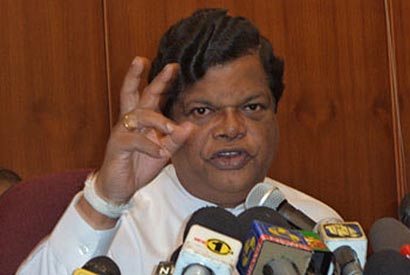 Education Minister Bandula Gunawardena said yesterday that the government had not taken a final decision on abolishing the Grade five scholarship examination.
Although the National Education Council had recommended the restructuring of the paper for the years 2014 and 2015, the Minister said the Education Ministry was yet to decide on that aspect as well.
"After the recent news that the scholarship examinations will be cancelled in 2016 there has been a fair amount of debate within the country regarding the examination itself. I am thankful to the media for triggering such a debate. The government however does not intend to curtail opportunities for children from the village. Instead we want the children from the village to be educated and further their academics," he told a news conference.
Responding to a question regarding the proposal to scrap the scholarship exam, the Minister said the final decision on the matter would be taken in 2015.
"The National Education Council has said that it would announce a decision regarding the examination after studying it in the next two years. Therefore the decision on if the exam is to be completely scrapped or muted will be taken on that day" he said.
(Courtesy: DM Online)