No move to ban Malinga: Sri Lanka Cricket
Posted by Editor on June 14, 2012 - 8:47 am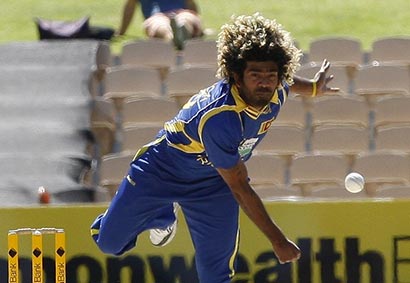 Sri Lanka Cricket has not even thought of banning any player, let alone fast bowler and ICC T20 Ambassador, Lasith Malinga.
"I vehemently deny this story which is a figment of imagination of some vested interests," said Sri Lanka Cricket president Upali Dharmadasa, when asked if there were any moves to ban any player for refusing to sign the contract with Sri Lanka Cricket, citing low payments.
Mr.Dharmadasa said that when the issue of player payments has already been sorted out, there was no question of any player being banned or being proceeded against on this count. "I think with the forthcoming India series, this is some kind of a build up…They [the media] are trying to create pressure on us [Sri Lanka Cricket] and on Malinga. This will not work," Mr.Dharmadasa told The Hindu.
Mr.Dharmadasa said that Lasith Malinga is not worried or perturbed by the negative publicity that his contract issues have generated in the Indian media and elsewhere. "It is not fair to attempt to demoralise a few key players and Sri Lanka Cricket when all issues between the players and us has been sorted out," he added.
The Indian media and some cricket portals had speculated on their websites that Sri Lanka could ban Lasith Malinga over his refusal to sign a contract with the Board.
The issue has its genesis in the comments of the Sri Lanka Sports Minister, Mahindananda Aluthgamage, who said last week that amendments will be introduced to the local sports law to give room for sporting bodies to implement a ban on players refusing to represent the national side.
Sri Lankan Sports Ministry controls all games and sports in the country, and even approves the teams. Even the replacement of an injured played in the Sri Lankan side has to be approved by the Ministry, as in the case of Sanjeeva Weerakoon replacing Rangana Herath in the Sri Lankan team for the remaining one-day games against Pakistan.
Source: The Hindu
Latest Headlines in Sri Lanka