33 LLRC recommendations to be implemented – Weeratunga
Posted by Editor on June 13, 2012 - 5:12 pm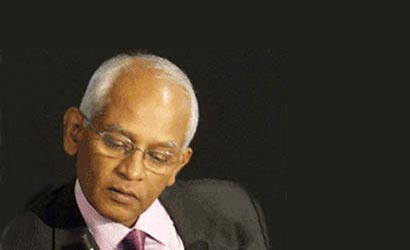 Sri Lanka today said a task force overlooking the implementation of the reconciliation commission is making progress and has shorlisted 33 of its recommendations to be implemented at national level.
President Mahinda Rajapaksa's secretary Lalith Weeratunga, who heads the task force said out of the 135 main recommendations of the Lessons Learnt and Reconciliation Commission (LLRC), there are 33 that need to be implemented at national level.
While some it will be implemented within this year the others may take as long as next year, he said. The reason was that 2012 budget allocations for ministries had been done prior to the release of the LLRC report.
The LLRC appointed by the Sri Lankan president to look back at the armed conflict with the LTTE covering the period of February 2002 and May 2009 was the main focal point in the US backed resolution against Sri Lanka at the UN human rights council (UNHRC) sessions in March.
The resolution asks the government to implement the LLRC recommendations as a key step towards reconciliation with the Tamil minority.
Weeratunga said the task force had met as many as five times and its progress would be made public by the end of the month.
Sri Lanka's external affairs minister GL Peiris mid last month met the US Secretary of State Hillary Clinton in Washington on US's call for follow up action on the UNHRC resolution.
Weeratunga denied opposition accusations that a secret plan on the LLRC implementation had been presented to Clinton by Peiris.
He said the government had apprised the US government on some of the practical difficulties in implementing the recommendations.
Sri Lanka cited the LLRC as its answer to international criticism of alleged human rights abuses at the last phase of the military offensive against the LTTE.
This was after a special UN panel report called by the secretary general Ban Ki-moon in 2011 called for an accountability mechanism over alleged rights abuses, PTI reports.
Latest Headlines in Sri Lanka