Public to benefit by world oil price drop
Posted by Editor on June 13, 2012 - 12:28 pm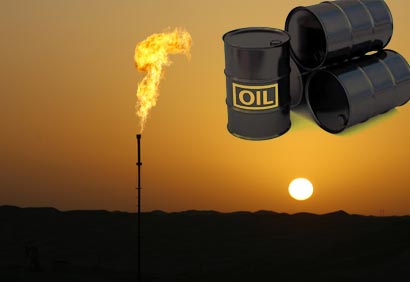 The government has turned its attention to provide a fair chunk of benefits to the public from the downward trend of petroleum prices in the international market.
Petroleum Industries Ministry sources yesterday said, the government has focused its attention on giving temporary and immediate benefits to the public, given that the present downward trend of international oil prices will continue for a further few weeks.
The ministry officials categorically stated that they did not contemplate any action as claimed by Janatha Vimukthi Peramuna(JVP) Secretary General Tilvin Silva on Sunday at a press conference, to stop any possibilities of people deriving benefits from the situation of falling global oil prices.
The Ceylon Petroleum Corporation has already committed to spend Rs 6.13 per litre on petrol, Rs 9.24 per litre on diesel and Rs 6.84 per litre of kerosene to provide relief to petroleum consumers in the country.
The government has spent Rs 17.97 billion from January this year up to now to provide fuel needed to generate electricity to meet the country's electricity demand. Accordingly, the Ceylon Petroleum Corporation has run into a loss of Rs 17.97 billion by supplying fuel at concessionary rates to the power and energy sector, sources said.
In spite of JVP General Secretary Silva's claim that the Corporation had undergone a loss of Rs 490 million from one of its oil imports involving 20,000 metric tons of petrol, the Corporation has recovered from that loss by selling what had been left of that petrol consignment to the same company at a rate higher than the imported cost, sources said.
Courtesy: Daily News
Latest Headlines in Sri Lanka