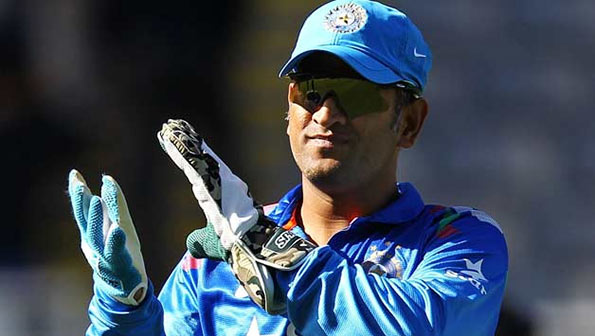 India One Day International (ODI) and Twenty20 skipper MS Dhoni has given the thumbs up for the growth of cricket in the United States of America (USA), saying there is no reason why the game cannot be successful there.
Dhoni, who has retired from the Test format and is returning to the Indian fold after a long break, called America a "special" market and said hosting matches there is good for the country's huge Indian diaspora.
"What we have to see is that it is a new venture for cricket. Looking at everything, it is a perfect staging ground. Few of other International teams have already played here, also not to forget that some of the T20 leagues have happened. The infrastructure looks good. Overall it is a big occasion. Stepping into the USA for the first time as the Indian cricket team", said Dhoni as quoted by Times of India.
"As far as effort is concerned, I always felt the USA was a big market, a lot of sub-continent people stay here, not only Indians. I feel it's a good start. The timings are also good. It feels good to be here. Earlier people living in the US used to travel to West Indies to support us but now they have the opportunity to catch the action here itself."
India come into this series on the back of an easy 2-0 win over West Indies in the Tests with a number of players, R Ashwin and Ajinkya Rahane in particular, standing out for their performances. However, the T20 Internationals will be a different ball game altogether considering the Windies are the reigning champions and are stacked with players who can win games on their day.
"I would say in the limited overs format, the West Indies are extraordinary. They have the right balance, they are entertaining as well. It will be very interesting (the two match series). It is an early morning start here but it won't make much of a difference", the Indian skipper added.
India play West Indies in the first of the two T20 International series at the Central Broward Regional Park Stadium Turf Ground on 27 August.
(Yahoo News)