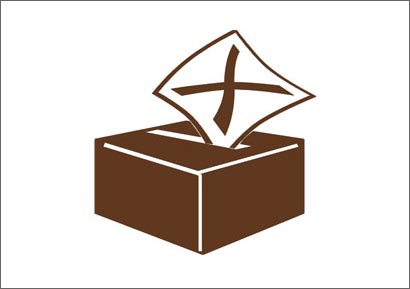 The district returning officers will issue notice calling for nominations for 93 undisputed local government bodies today (27th Nov.), the Elections Commission Chairman told, following the conclusion of a crucial internal meeting.
All three members, Prof. Ratnajeevan Hoole, President's Counsel Nalin J. Abeysekera and the Chairman Mahinda Deshapriya were present at the meeting at the Elections Secretariat.
The meeting was called to take a final decision on holding the LG polls, in the backdrop of an Appeal Court stay order restricting a gazette issued by Minister Faiszer Musthapha.
The Gazette amending the boundaries, the number of members and constituent parts of electoral wards, was issued to facilitate the holding of elections.
The deliberations included, whether the election should be held after the conclusion of the petition currently before the Court of Appeal or alternatively to hold elections in all LG bodies together or go for polls in undisputed authorities as planned.
"The Appeal Court stayed the gazette notice issued by the Minister in February. It refers to only 203 LG bodies of the 336 (announced by the President), the Chairman said.
"The stay order had no bearing on 133 LG bodies. There were typos in the gazette in relation to 40 LG bodies. Before the elections can be held, these mistakes need to be amended. But we did not want to further delay the polls, therefore, we decided to issue the notice of intent to hold elections for the 93 LG bodies on schedule," he said.
The Provincial Councils and Local Government Authorities Ministry have already drafted the gazette correcting the typos, yet the Commission had decided against postponing polls until the gazette is published.
The JO and the JVP filed two no-confidence motions against Minister Faiszer Musthapha, accusing the minister of delaying the election. Minister Musthpha blamed the former government for creating this confusion during the process of delimitation, which it undertook during the latter parts of its rule.
While the term of certain LG bodies expired much before, the last 23 local bodies including the Colombo Municipal Council expired in June 2016. They were given extensions twice before. The LG bodies are currently functioning under Competent Authorities.
(Government News Portal)