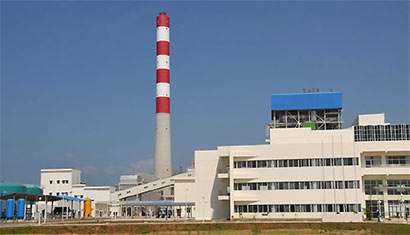 A number of areas were left without power following breakdowns at the Norochcholai coal fired power plant on Sunday and the Keralapitiya Combined Cycle plant yesterday.
The first power plant of its kind, situated in Norochcholai went out of action from Sunday but it would resume supplying its 300 MW to the national grid from today, a senior official assured.
Ceylon Electricity Board (CEB) General Manager Senior Engineer Nihal Wickramasuriya told The Island yesterday that he had been informed by engineers that the plant would be back in operation within hours.
He said that the Plant had stopped functioning following a trip-off, which resulted in a valve getting affected. Plans were underway to replace the defective valve, he added.
However, some engineers pointed out that there had been a fire. They pointed out that it might take about 48 hours to restore the plant.
Meanwhile, the CEB General Manager said that despite a power failure in some parts of the country yesterday, immediate steps had been taken to provide a continuous power supply to consumers.He said that the CEB had replaced a transformer at the Sri Jayewardenepura Grid Substation. The station is heavily dependent on power shift from here and there to meet the demand, according to informed sources.
The remaining transformer at Sri Jayewardenepura had been operating above its capacity for more than two years.
CEB engineers told The Island that it was unlikely for those consumers now being supplied electricity in rotation to have uninterrupted supply until the Sri Jayewardenepura Grid Substation became operational again with replacement of its two transformers. (Courtesy: The Island)